Last week's batch of pre-production units functioned well enough for us to feel comfortable about manufacturing the rest of the pre-production units (pictured below); according to our manufacturer some of these boards were assembled as recently as this morning! The boards are programmed and ready to be shipped out as soon as we collect enough data on the variability of some of the RF chain's parameters. Once we finish running the appropriate tests and gather enough data, we will give the go ahead to mass produce the bladeRF and aim for a general ship date sometime in June.
Our order fulfillment system is now up and running, so if you are a pre-production tier backer and haven't yet signed up, please check your inbox! We will begin collecting shipping addresses for everyone else within a week or so, please stay tuned!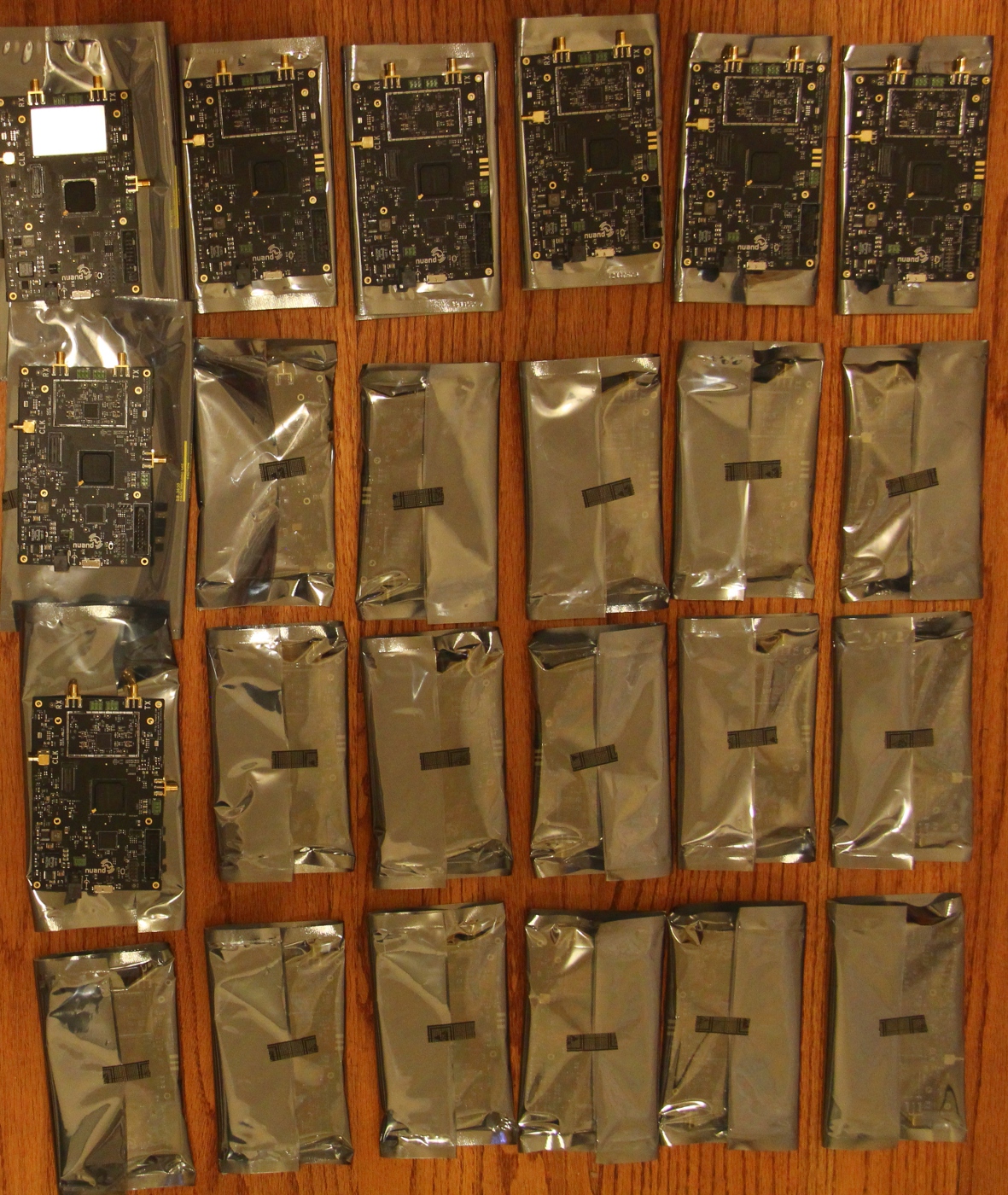 As a quick side note, our contract manufacturer choice allowed us to design and assemble the bladeRF not only domestically but completely within the city limits of San Francisco!