After playing around with a few designs we decided to go with a screw fastened plastic injection molded design for the case.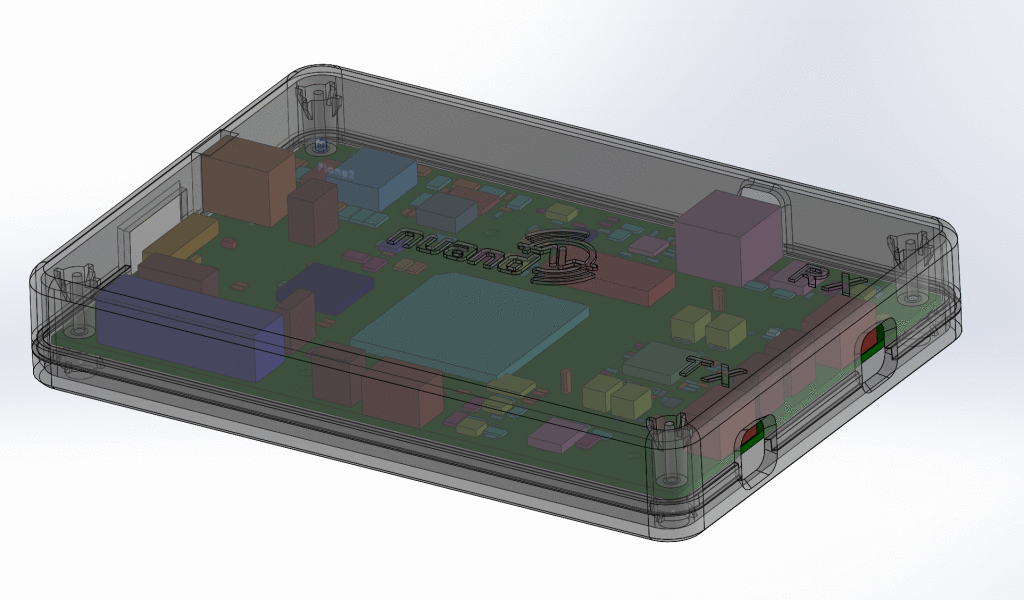 A few days later the SLA'd 3D printed cases arrived. A frosted material really didn't have the same effect as the see-through material in our CAD program. However the prototype did verify that the mechanical design was correct.
Fast forward another 5 weeks and our first 10 cases arrived, along with pictures of the mold itself.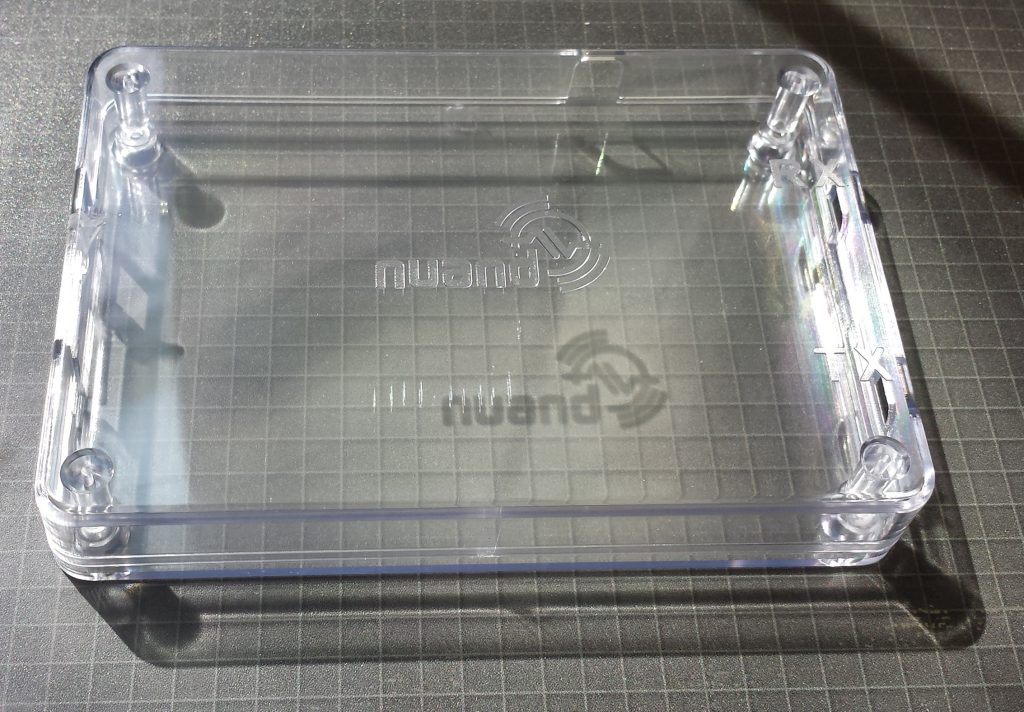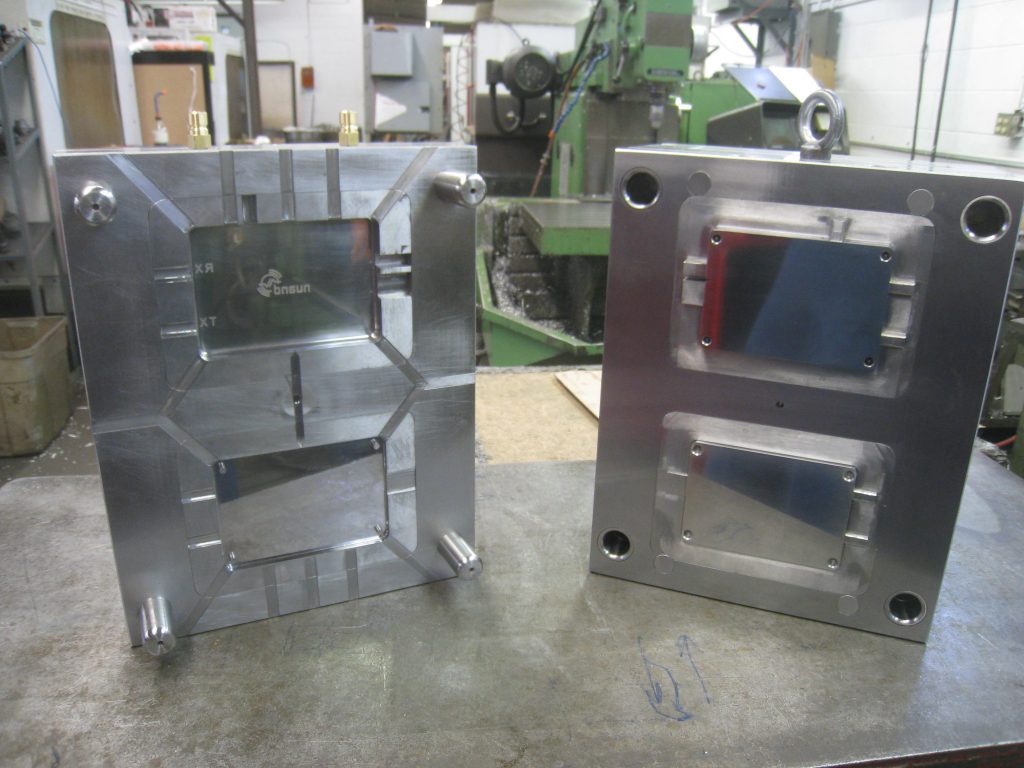 We decided to use a very dense (yet clear) Poly Carbonate material to ensure cases can withstand someone sitting on them. Plastic poses one potentially massive risk to any electronic device, which is the risk of electrostatic discharge (or ESD). To ensure this would not to be a problem with our cases, the PC is coated and post-processed at the factory to make it suitable for use as cases for electronic devices.
A sufficient amount of ESD testing was performed on a statistically sufficient number of cases, and even at 30kV ESD sparks the case and the bladeRF did not seem to have any problems. Every bladeRF's SMA, SMB, USB3, and power jack were zapped numerous times, yet not a single bladeRF suffered any sort of damage. I guess those ESD diodes and packages we scattered around the board really pay off :).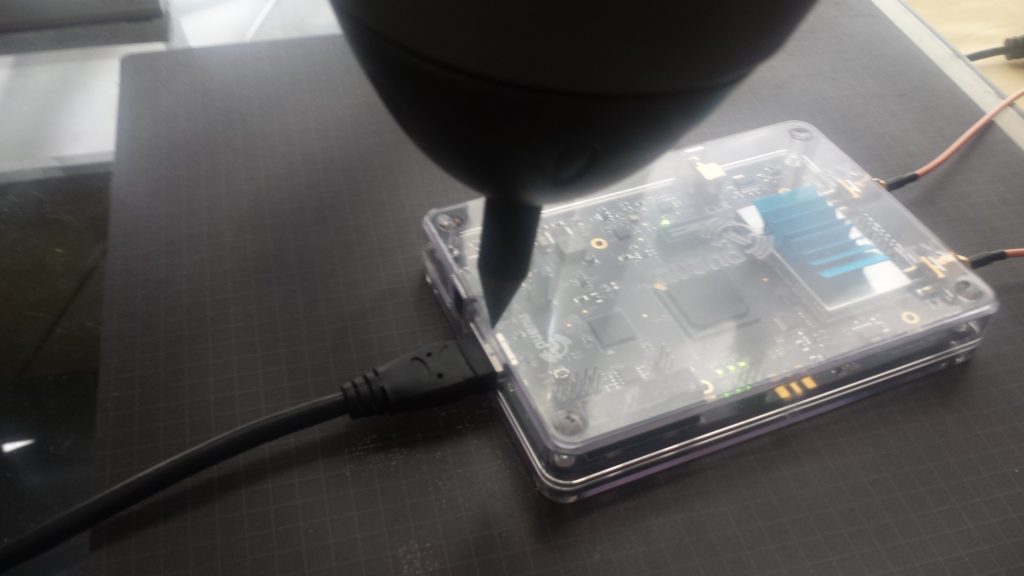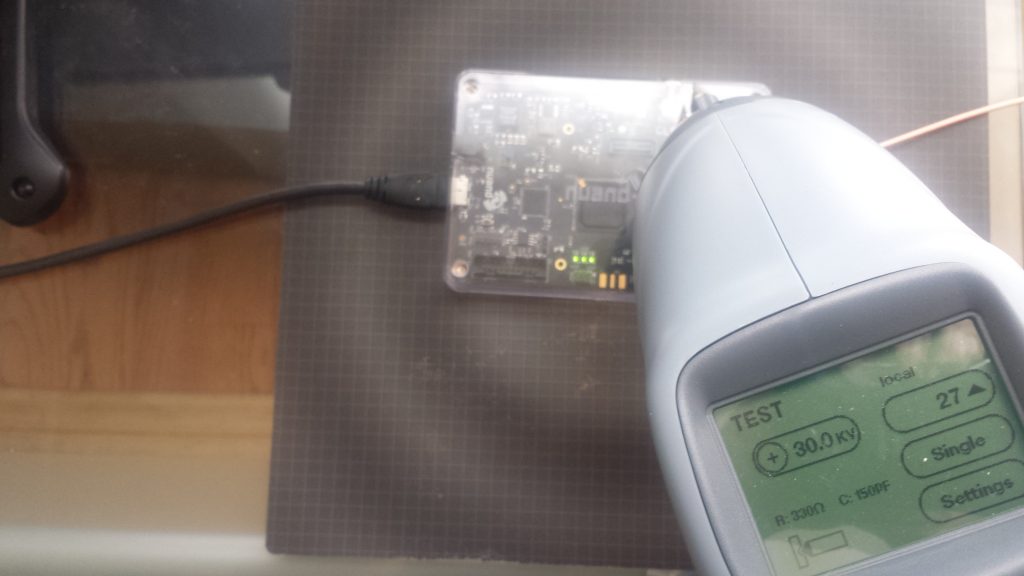 27 ESD zaps against the RX SMA port and the surrounding area yet the thing is still able to see GSM basestations moments later.
Now that we have passed ESD testing, the order for the first batch of mass produced cases has been placed. We hope to have them in stock sometime in late June.
PS: This post was written in May but was accidentally not published until June.