We spent most of this week conducting RF calibration and collecting EVM measurements.
The output coming out is a 10MHz occupied bandwidth QPSK signal passed through a root raised cosine filter at 4.8MSPS and a 28MHz reconstruction filter.
The LOs were specifically chosen to be multiples of 38.4MHz (which is the fundamental frequency of the on-board VCTCXO) so that we could test the signal and identify any clock spurs. Fortunately, there don't appear to be any spurs.
We have gathered enough data and experimented enough to figure out how to best calibrate these devices. Although the current EVM is very good, there still exist many other low hanging fruit that should let us push the EVM even lower.
LO at 384MHz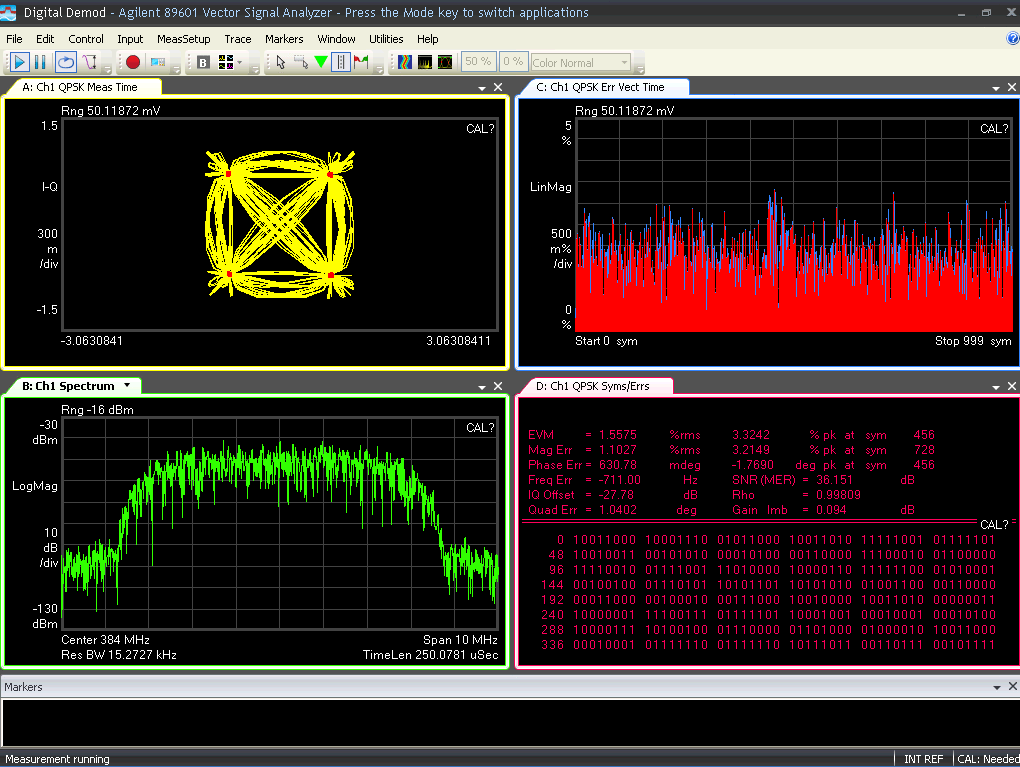 LO at 576MHz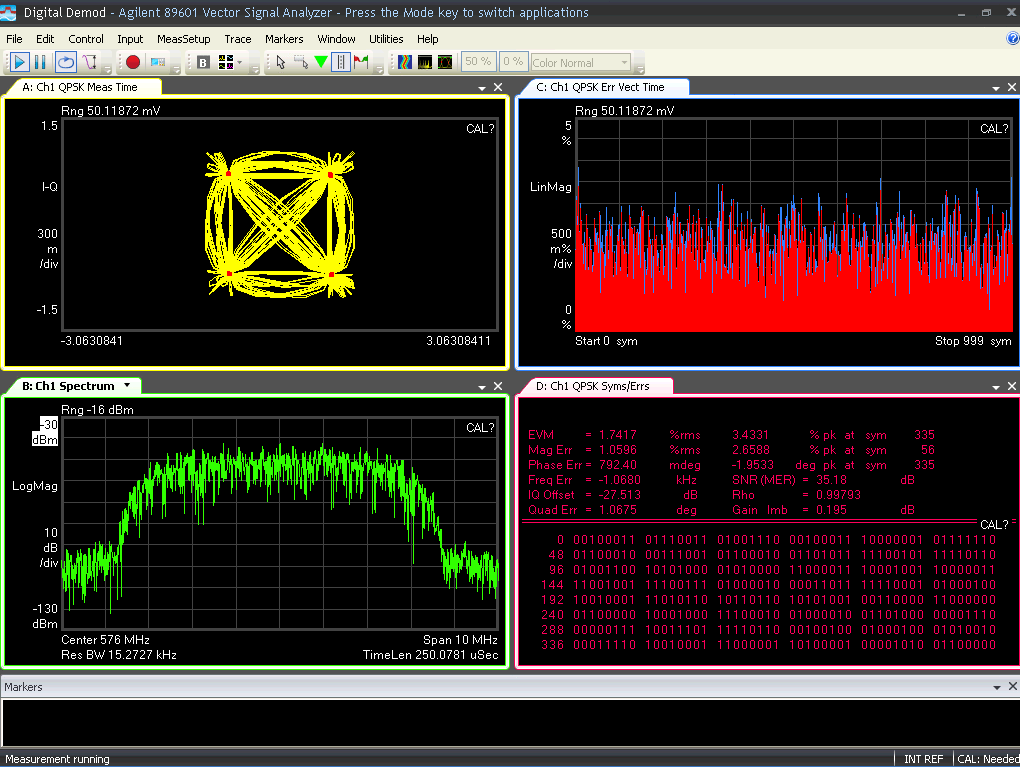 LO at 768MHz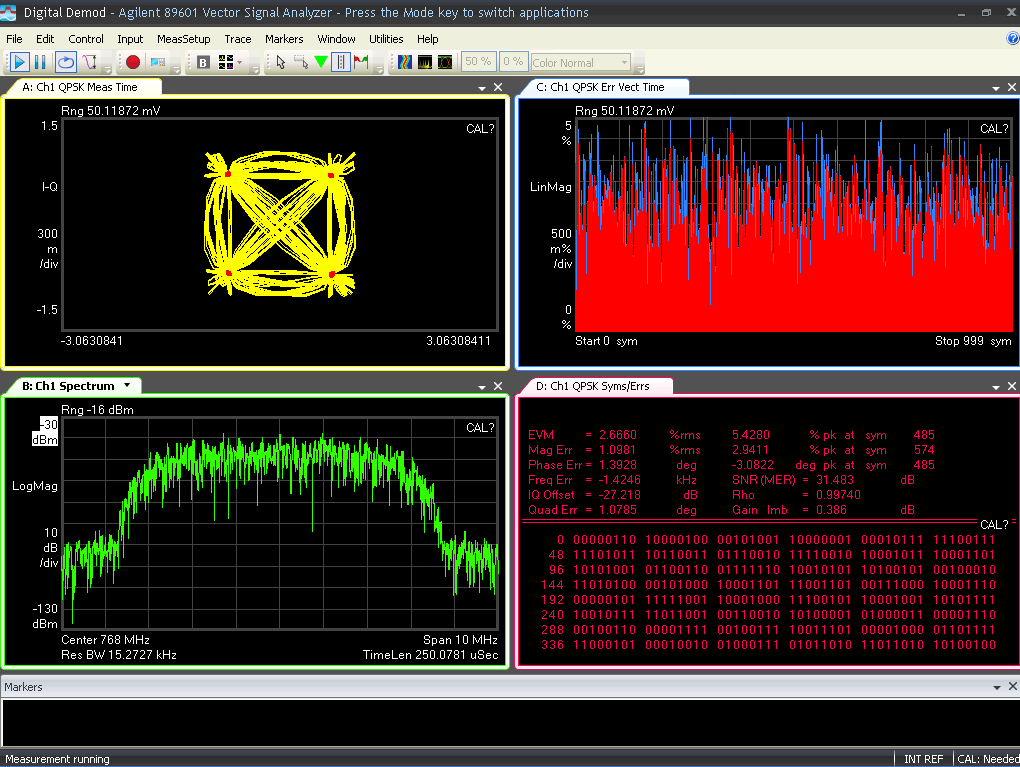 LO at 1152MHz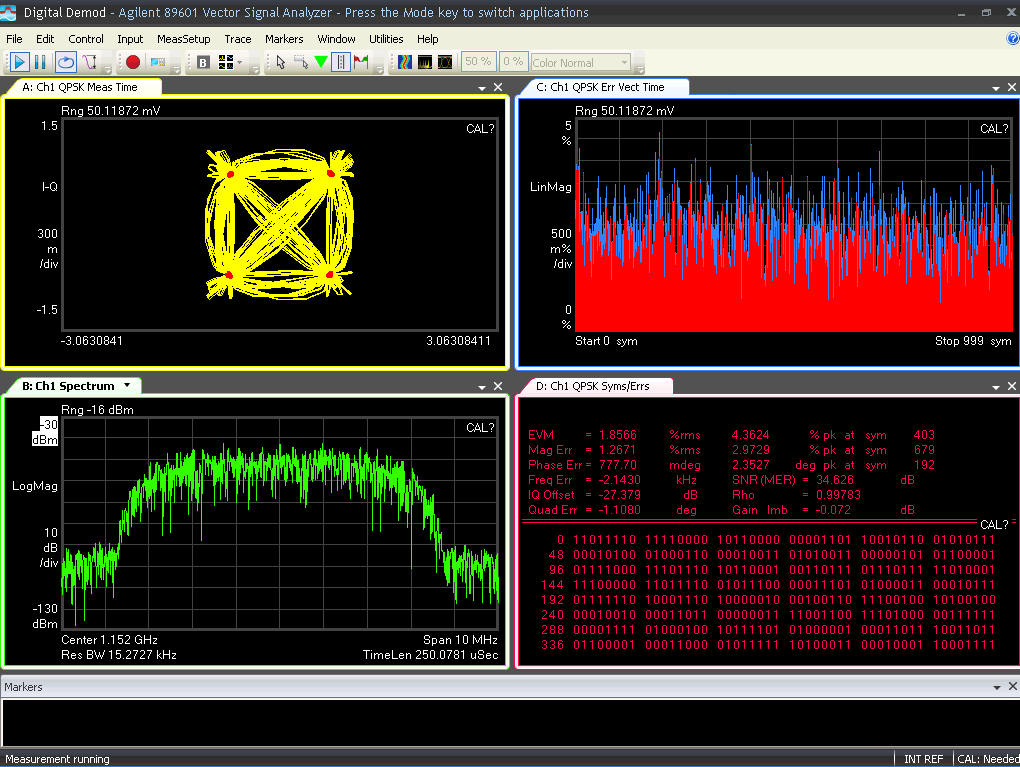 LO at 1920MHZ