We received a sizable shipment of nearly 200 bladeRFs on Thursday, we're calibrating them over the weekend. This also means that we now have enough units to fill every order! Most orders that will be filled next week are going to international backers, which take a considerable amount of time to prepare correctly. Things should move more smoothly and quickly now that we are working with order fulfillment specialists to send bladeRFs internationally.
Also, all of the GPIO boards were manufactured and delivered to us this week. The boards have all been tested and are also ready to be mailed to be mailed out as well. If you ordered a bladeRF and a GPIO expansion board, and have only received the bladeRF until now, we will now mail your GPIO expansion board.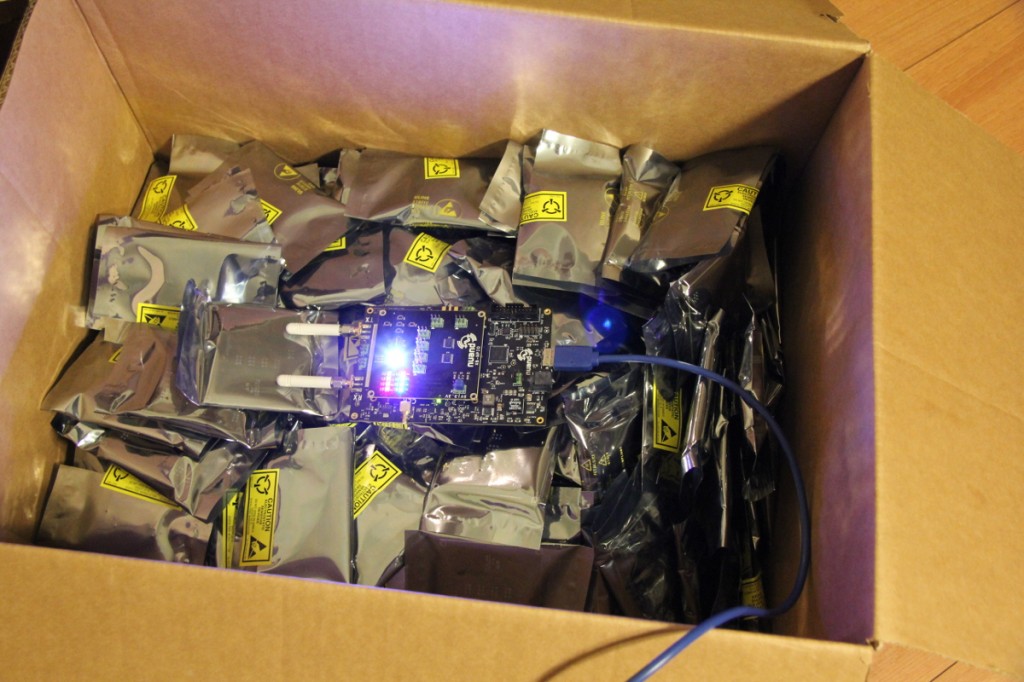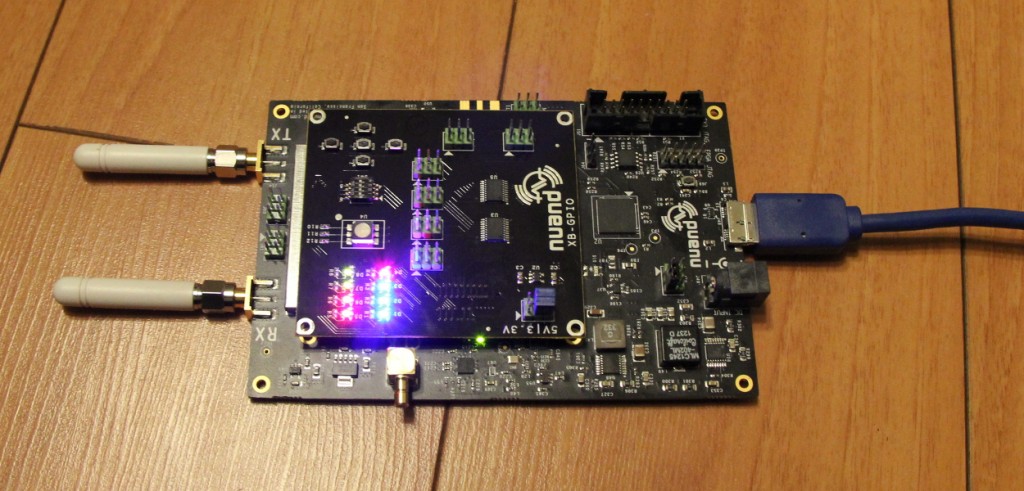 Here's a close up of the GPIO board with the very bright tri-color LED turned off.