We have received about 200 bladeRFs, and sent out about half of them. We intend to double the number of calibrated and shipped boards by the end of this week. But if everything goes according to plan and we get lucky enough, we might be able to ship as many as 300 by the end of next week.
In addition, the GPIO expansion boards will be here at the end of next week. For those of you that have ordered the GPIO boards and already received your units, we will ship you the GPIO boards separately.
If you have any questions about your bladeRF please post to our forum at http://nuand.com/forums/ . We are also available on IRC in #bladeRF on Freenode.
Here are a couple of pictures of our order fulfillment operation!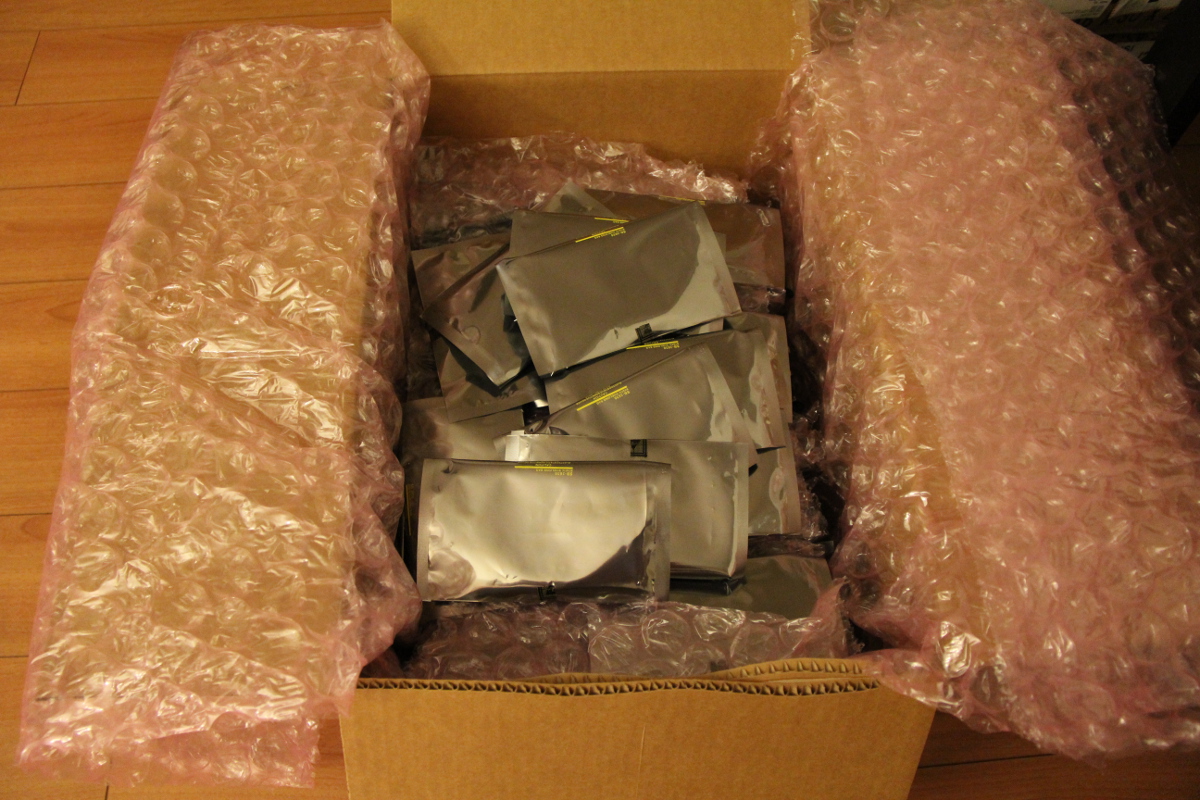 This package is the third batch from the mass production run, it contains about 80 x115 bladeRFs.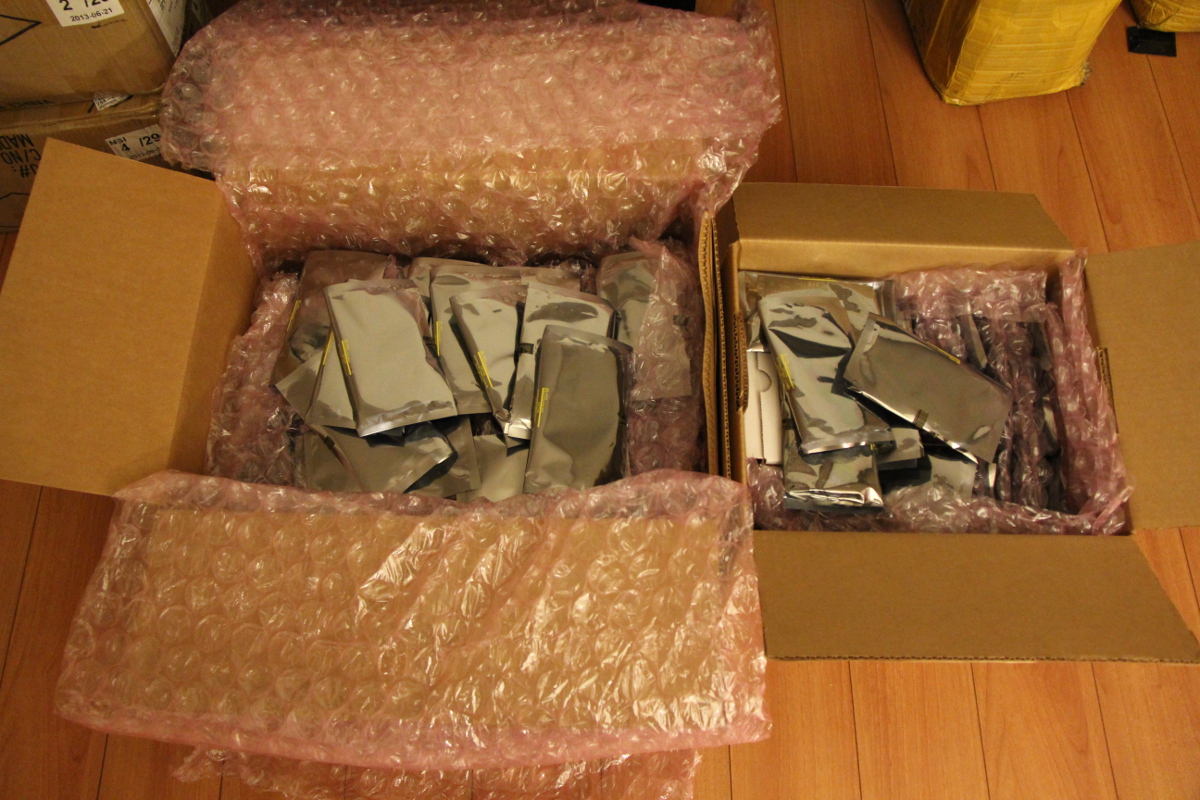 The second box (on the right) has about 60 x40 bladeRFs.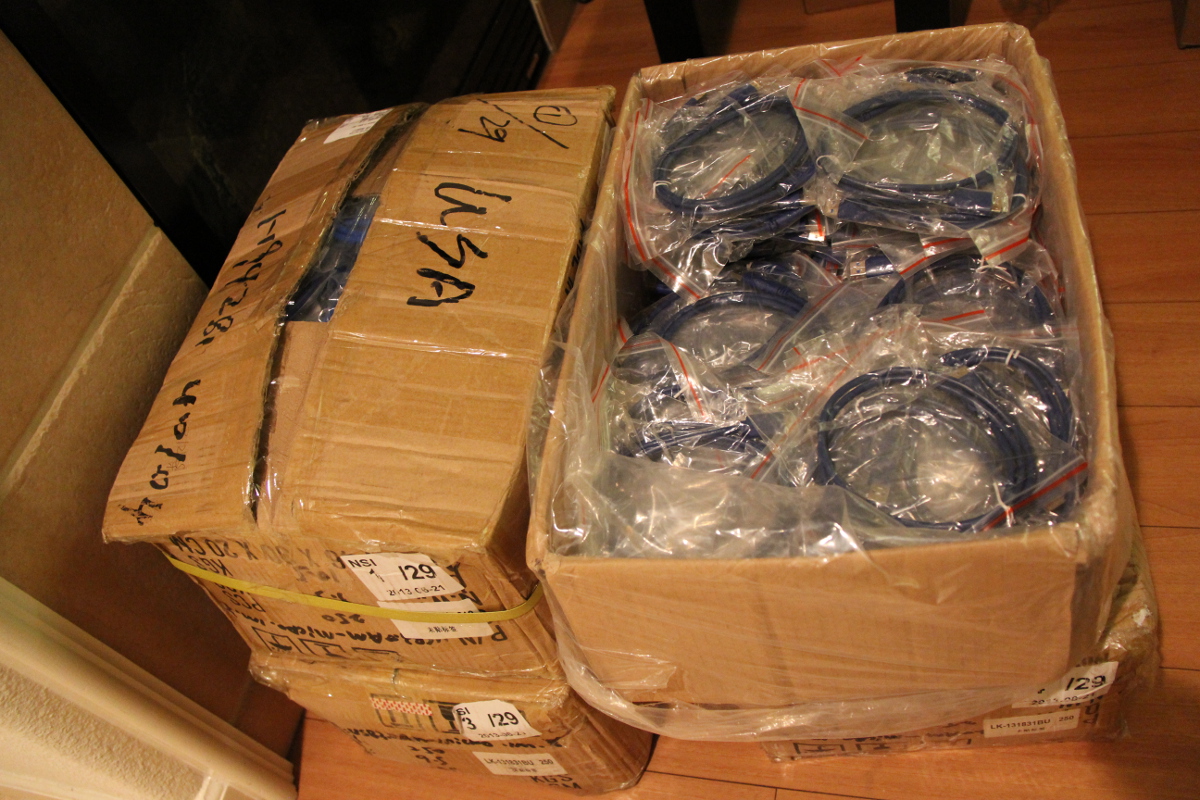 Here we have several hundred USB3.0 cables.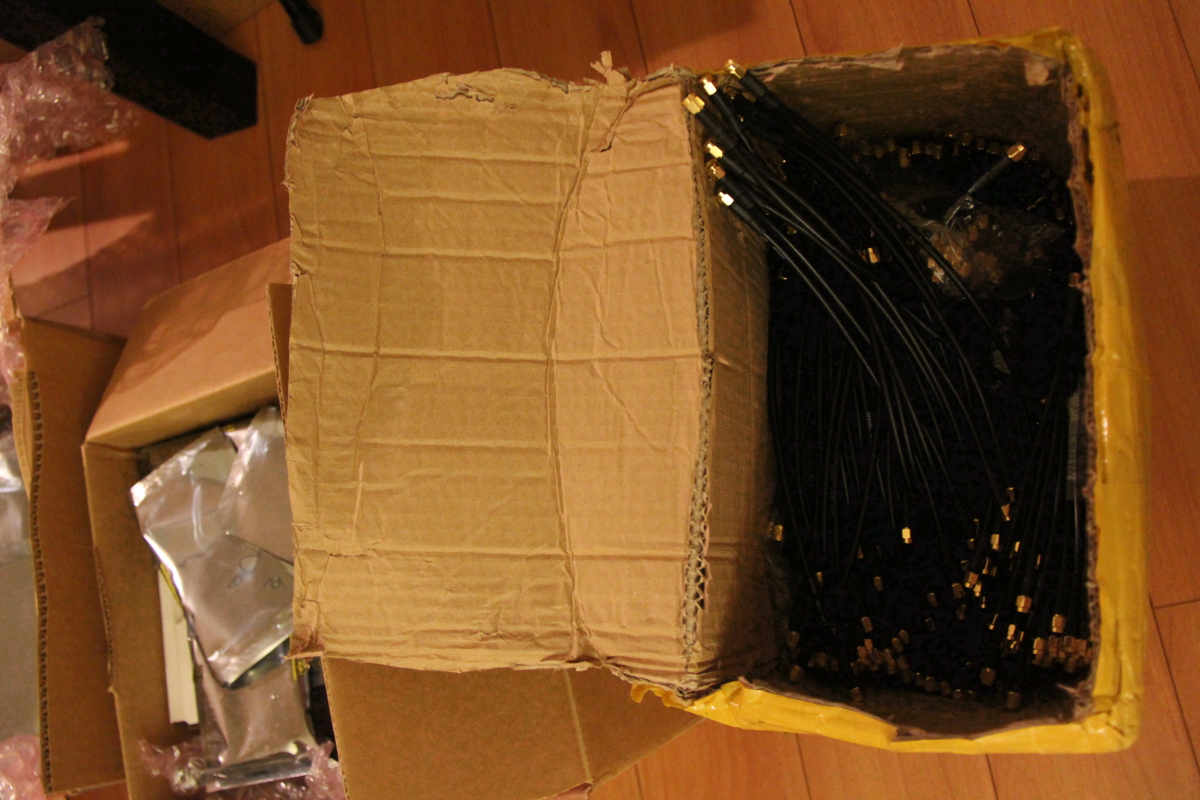 Here we have a lot more SMA cables.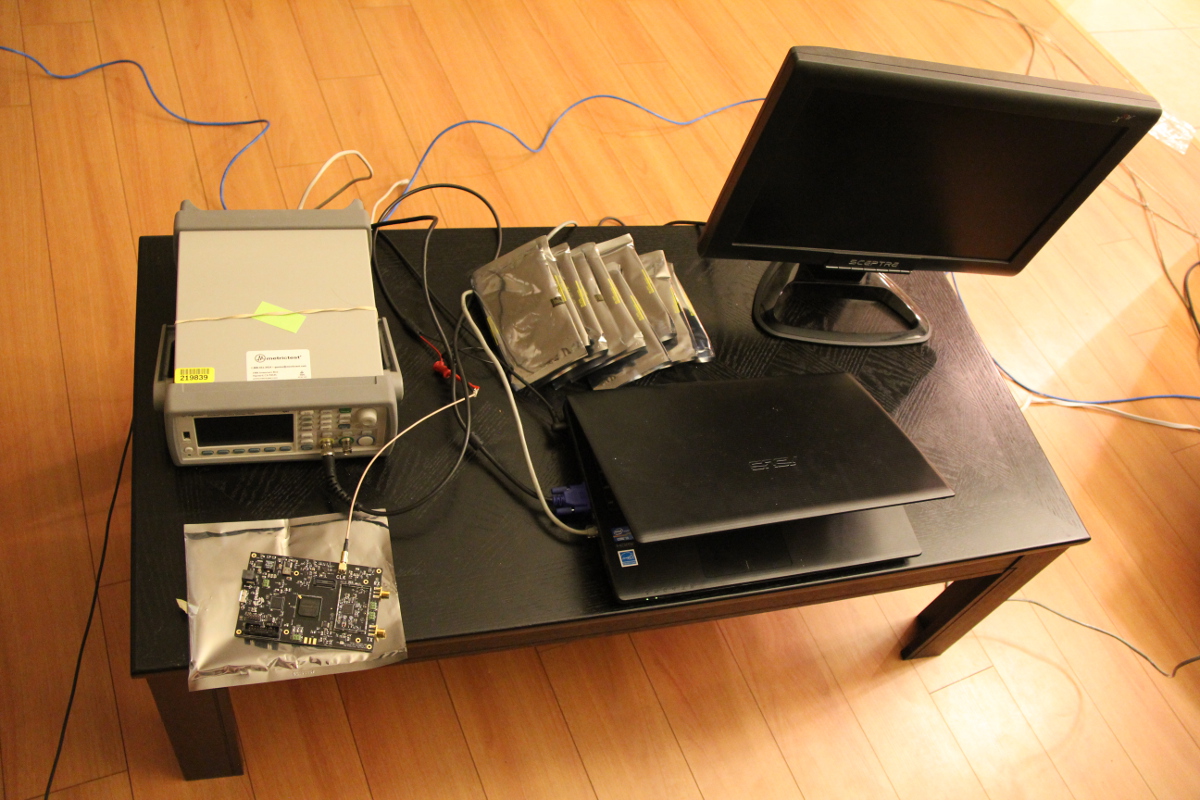 At this station the bladeRF will undergo its calibration. Its VCTCXO will be calibrated against a recently calibrated Agilent Technologies 53220A frequency counter. Once the VCTCXO is calibrated, it undergoes several RF tests where it is compared and test with a known good and calibrated unit.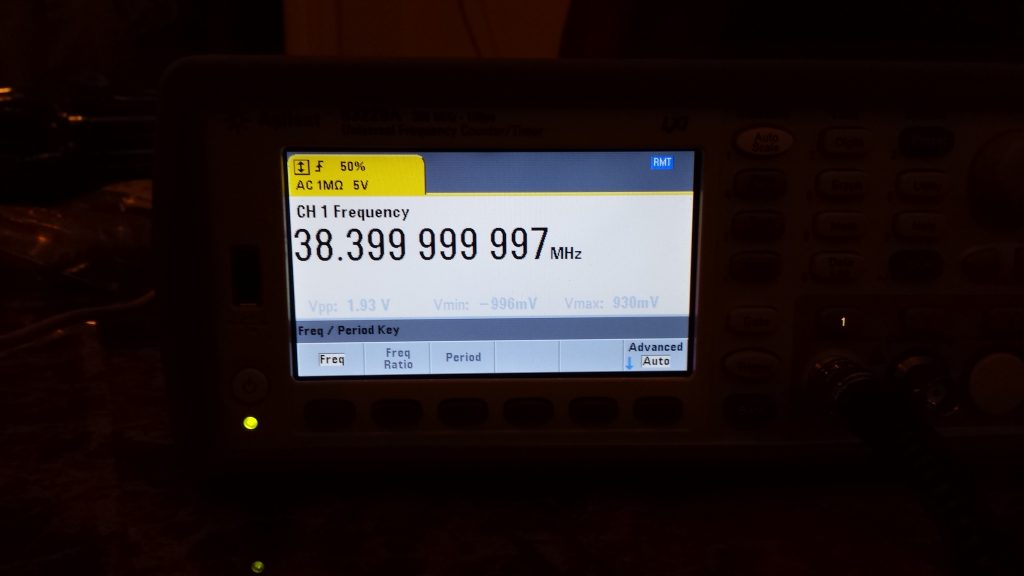 All bladeRFs are calibrated to within 10ppb but every once in a while we see an exceptionally  well calibrated unit. In this picture the 38.4MHz VCTCXO was calibrated to 38.399,999,997 MHZ long enough for us to take a picture of it. This works out to around 0.078ppb (parts per billion) or 78ppt (parts per trillion) error. In reality thought our VCTCXOs are calibrated to within 10ppb.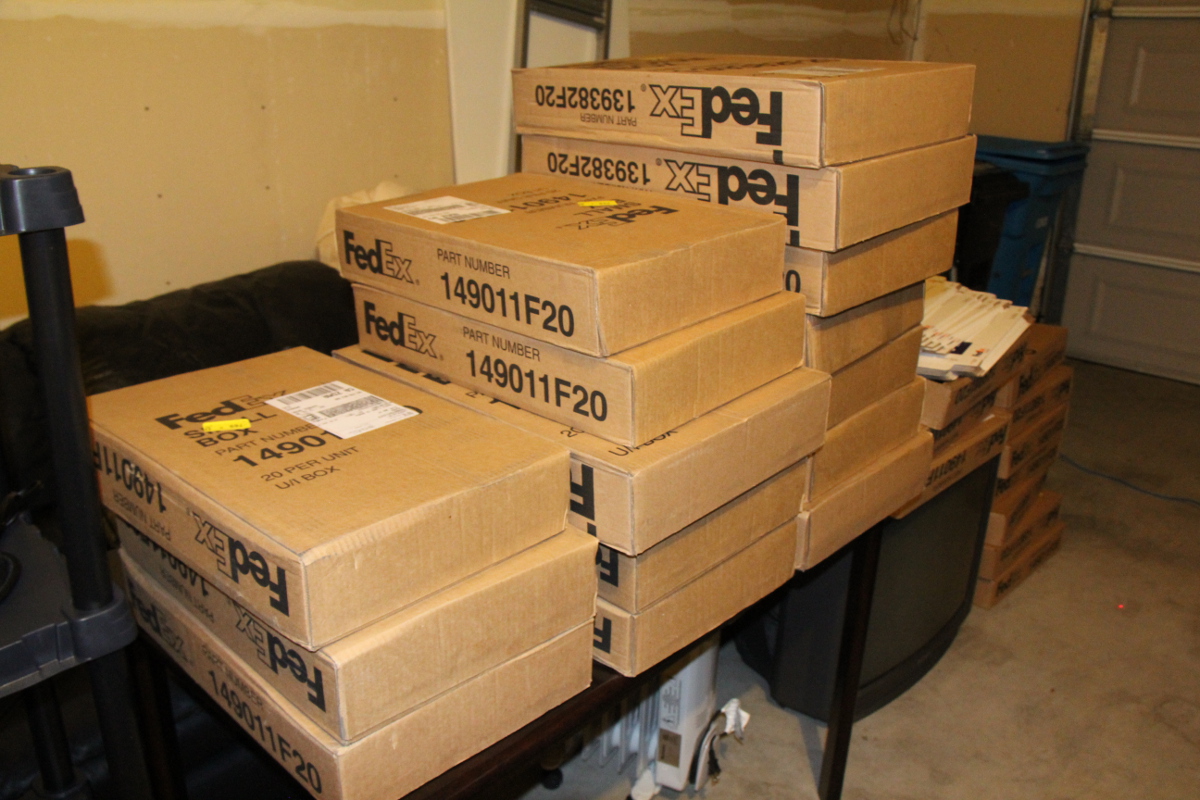 And lastly, here are a bunch of packed units ready to be picked up.