If you will be attending DEFCON this weekend, come to our talk at 8/3/13 – 17:30 in the Wireless Village or swing by our booth in the vendor area!
Here is a teaser of the last thing we were briefly able to work on before heading out to DEFCON (yes, it is the first ever SDR-UAV! )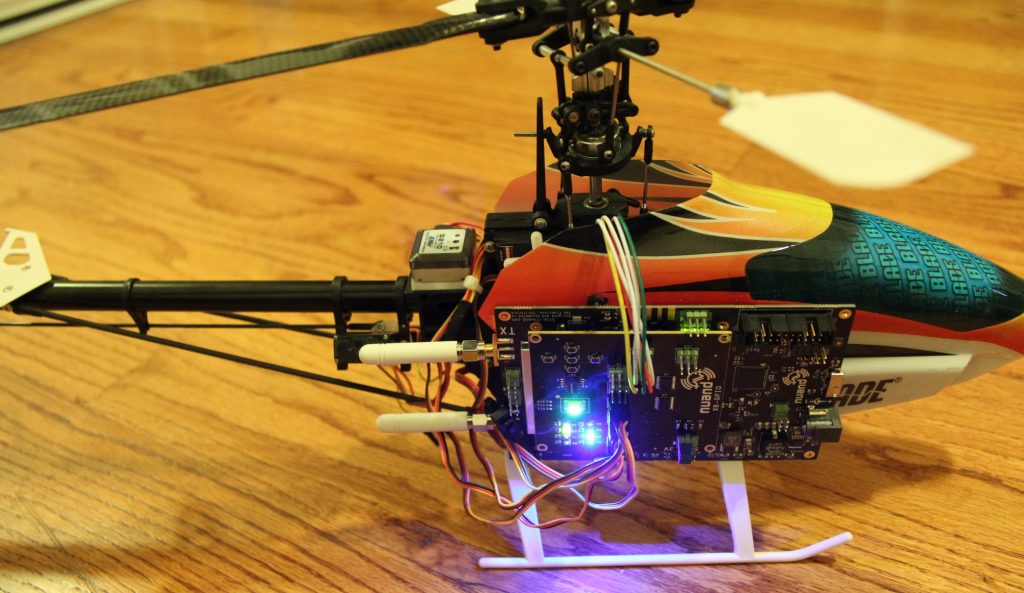 It doesn't yet fly, but it will. The headless mode code will be released shortly. Anyone with expertise or anyone who is interested in modern and/or robust controls please contact [email protected]
The bladeRF is being powered through the GPIO board by the brushless DC BEC (battery elimination circuit).